Compare Quotes and Save!
Select which insurance you are looking for and see how much you can save.
Take Control Of Your Insurance
---
Insurance In One Place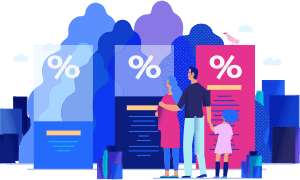 Compare Quotes With FirstQuote Insurance
When you need health, medicare or auto insurance, you do not want to feel overwhelmed by the number of rates and providers that you have to choose from. FirstQuote Insurance seeks to make comparing insurance quotes as easy as possible. While we offer hundreds of partners, we do everything we can to help you narrow down your options so you can find the perfect match quickly and efficiently. Let us know the level of coverage you desire, and we'll do everything we can to help you find a quality provider with plans to meet your needs and budget.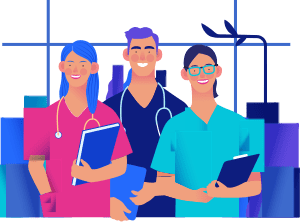 Get The Best Insurance
At FirstQuote Insurance we don't believe in settling for insurance coverage that's "good enough" because we think you deserve better than that, which is why FirstQuote Insurance has built relationships with the nations top health, medicare, and auto insurance providers. Our easy to use insurance tools make shopping for insurance simple! After answering a few simple questions you'll be able to compare coverage options from a variety of insurance providers in order to find the coverage that best suits your needs and budget.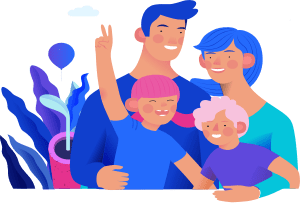 For You and Your Entire Family
FirstQuote Insurance can not only help you find the perfect coverage for yourself, but our easy to use insurance tools make it easy to find insurance policies for your whole family. Whether you're looking for health insurance, medicare coverage, or auto insurance, the insurance providers we have partnered with offer exceptional options with pricing that can accommodate any budget. If you're unsure about what type of coverage, or how much coverage is right for your household, our team of insurance agents can help guide you through the process to ensure that your family is protected.
Understanding Your Benefits
---
How It Works
Answer a short Questionnaire
Our process begins with a few questions about your insurance needs. Your answers allow us to find the perfect match with providers who can tailor your policy to meet your specific needs.
Compare Your Quotes
In just a few short minutes, our intuitive quotes tool delivers results from hundreds of providers in a format that makes comparing plans a breeze.
Connect with a Licensed Agent
Once you narrow down your choices, you can speak with a licensed agent who can answer your questions and help you make the right choice.
Hear From Happy Customers
---
Testimonials
"Easy to use, fast and simple questions. Thanks."

Joni W.

"This site helped lead me towards the right direction for health insurance coverage."

ELIZABETH T.

"FirstQuote Insurance helped me find coverage for my family quickly and easily."

Brett W.
Get Your Questions Answered
---
Frequently Asked Questions
What is FirstQuote Insurance?
FirstQuote Insurance is a tool that makes finding Health, Medicare, and Auto insurance coverage fast and simple. We leverage relationships with insurance providers to allow you to find the perfect coverage.
Can't I get quotes directly?
If you like filling out endless forms, and spending hours comparing quotes, you can definitely get quotes from insurance providers on your own. FirstQuote Insurance simplifies the process by asking a few simple questions which allow us to match you with the right providers.
Nothing, our easy to use insurance tools are completely free!
LOAD MORE QUESTIONS
Is FirstQuote Insurance Legit?
Absolutely! FirstQuote Insurance has relationships with the nations top insurance providers. Our intuitive insurance tools guide users through the insurance shopping process and allow them to compare quotes with no commitment or high pressure sales tactics.
Can I speak to a real person?
FirstQuote Insurance has insurance agents ready to take your calls! If you need help finding the perfect coverage our friendly and knowledgeable staff will happily guide you through the process.
LESS QUESTIONS
Find The Best Insurance Coverage For You