See How Much You Can Save on Auto Insurance
Just enter zip code below & compare rates to see how much you can save!
THIS SECURE CONNECTION IS CONFIRMED
How to Compare Car Insurance Quotes
---
The Basics of Auto Insurance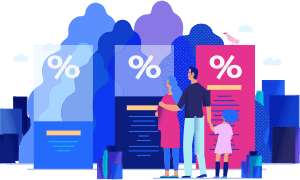 When searching for the right auto coverage, you must consider several factors. For one, the coverage and policy should sync. You should also have a fundamental comprehension of auto insurance terms. That way, you know what your premiums cover, and you have a better chance of avoiding hidden fees. Here's a quick breakdown of common motor vehicle insurance terms.
Premium - A policy's premium is the overall cost of coverage. You'll pay your premium every month, every year or every six months.
Deductible - You must pay a deductible before your insurance kicks in and your provider covers the rest of your claim. If you have a $500 deductible and it costs $5,000 to repair damage to your vehicle, your insurance company sends you a $4,500 check after you pay the deductible.
Limit - Coverage providers have limits on how much they pay for individual claims. If you have multiple types of coverage, each may have its own individual limit.
Discounts - Rewards for positive driving tendencies, often in the form of discounted rates.
To lower the cost of your premiums, you may qualify for various discounts. Examples include being a safe driver, bundling different policies and being a good student.
Finding the right coverage
---
Establishing Your Needs
With all manner of insurance, you must familiarize yourself with the details of your coverage so you can cover all your bases. Did you know that there are five types of auto insurance? To help you get the best coverage possible, we want to break down liability insurance, collision coverage, comprehensive coverage, personal injury protection and uninsured motorist protection. As we help you find quality car insurance, learn more about your options.
1. Auto Liability Coverage No matter where you live, you likely must carry auto liability coverage. This coverage type breaks down into two categories: bodily injury liability for others harmed in an accident for which you are the at-fault party and property damage liability for instances when you damage another person's property with your insured vehicle. Ensure that you at least have your state's most current minimum auto liability coverage requirement.
2. Auto Collision Coverage Say that you strike an object during a collision or that another car hits you. Either scenario requires auto collision coverage if you do not want to pay for damages out of your own pocket. While you do not have to have this particular coverage, including it on your policy could be part of a car loan agreement. Bear in mind that auto collision coverage only covers your vehicle's most current cash value minus your deductible.
3. Auto Comprehensive Coverage If your vehicle becomes a target for vandalism, theft or fire, your insurance policy must include auto comprehensive coverage for you to receive compensation for replacement or repair. There are several other perils you can choose for your comprehensive coverage, depending on your concerns and where you live. Much like auto collision coverage, comprehensive coverage only takes care of your car's actual cash value.
4. Personal Injury Protection Only select states offer personal injury protection, and other states require drivers to have personal injury protection. With this coverage, you can take care of medical payments that result from a car accident. Depending on your provider, Personal Injury Protection could even reimburse you for lost income and child care expenses you incur while recovering from your injuries.
5. Uninsured Motorist Protection Depending on where you live, there could be an unsettling number of drivers who do not have auto insurance. If you are ever involved in an accident with an uninsured motorist, you bear full financial responsibility for your damages. If you have uninsured motorist protection, your insurance provider can help pay for car repairs and medical bills. Still have questions about types of car insurance? Contact a FirstQuote Insurance representatives today.
What Coverage do you Need?
---
Standard vs. Additional
Standard Coverage
Standard auto coverage, also called "collision coverage," takes care of damage resulting from a policyholder hitting another motor vehicle or an object such as a tree or fence. Besides hitting another vehicle or an object, standard coverage also handles damage sustained in a single-car rollover accident. Between collision and comprehensive coverage premiums, collision insurance is often the more expensive of the two. If a person finances or leases a vehicle, having a collision policy may be mandatory.
Standard auto policies have unique disadvantages, such as gaps in coverage. For instance, if you damage another vehicle, collision coverage alone would not take care of the resulting auto repair costs. If you hit a tree and sustain injuries, basic coverage pays your auto repair bills, but not any medical bills resulting from the incident.
Additional Coverage
For total peace of mind, you can add additional coverage to your auto insurance policy. Medical payments coverage fills in some gaps left by standard and comprehensive policies by paying for medical costs stemming from an auto accident. Under/uninsured motorist coverage pays for medical bills and vehicle damage resulting from an accident with an at-fault driver who either doesn't have an auto policy or has a policy with limits that cannot cover the scope of damage and injury resulting from a collision.
If you bear fault for causing an auto incident, liability coverage handles others' physical injuries and any property damage you caused. Most states make it mandatory for drivers to have liability coverage.
Only some states feature personal injury protection. This coverage offers the same protection as medical payments coverage, but a personal injury policy also includes expenses resulting from collision injuries, such as the cost of child care and losing wages due to missing work to recover from injuries.
Shop Over The Phone!
Speak with a licensed agent and get expert advice on choosing a plan that's right for you.
(858) 205-6245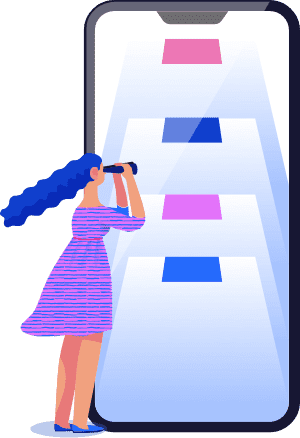 Get your questions answered
---
Frequently Asked Questions
How do I get car insurance?
Finding car insurance has long been a complicated process that required hours of researching various providers and requesting quotes from each provider that meets your needs. With FirstQuote Insurance, getting car insurance that meets your needs and budget is simple! Our easy to use service allows you to get quotes from hundreds of providers in less than 5 minutes, allowing you to compare and select the perfect car insurance coverage for You and your family.
How can I lower my car insurance cost?
While gathering coverage quotes, consider bundling your car policy with other insurance policies that a provider offers, such as home and boat coverage. Doing so can help lower your overall costs. Taking a defensive driving course, being a safe driver and comparison shopping for insurance can also help you save money. Increasing your deductible is another way to save money, but make sure that you always have the cost of your deductible in a savings account.
Can I get auto insurance without a license?
If you have a suspended license, look into coverage providers who offer SR-22 insurance. If you have a friend or relative with a license willing to go on your policy as the primary driver, you can list yourself as an excluded driver on the policy. All you need is the primary driver's license number and identifying information. As the excluded driver, you do not qualify for insurance coverage if you get into an accident.
LOAD MORE QUESTIONS
How much does car insurance cost?
Car insurance prices vary according to your age, zip code, age of your car and the vehicle you have. Insurance companies also consider your driving record when determining premium costs. You may receive less-expensive insurance from some providers if you do not drive your car much. Premium amounts may also depend on your credit, as your credit score can determine the likelihood of you filing a claim.
How does a car insurance deductible work?
Your insurance deductible is the money you must first pay for repairs before your insurance activates and your policy provider handles the remaining costs. Say that you were in an accident that totals $5,000 worth of damage to your vehicle and your deductible is $500. You pay $500 toward the repair, and your insurance company takes care of the remaining $4,500.
Can I get auto insurance if I have had accidents?
You still qualify for car coverage if you have a history of accidents. That said, you can expect to receive more expensive quotes and premiums compared to a motorist with an accident-free record. After a collision or a similar incident, insurance providers likely view you as a high-risk motorist. Look for companies that offer accident forgiveness policies or other discounts that can lower your overall costs.
LESS QUESTIONS
Find The Best Auto Insurance Plan Today
Enter zip code & compare rates to see how much you can save!
Secure Connection Confirmed